SEO
Search Engine Optimization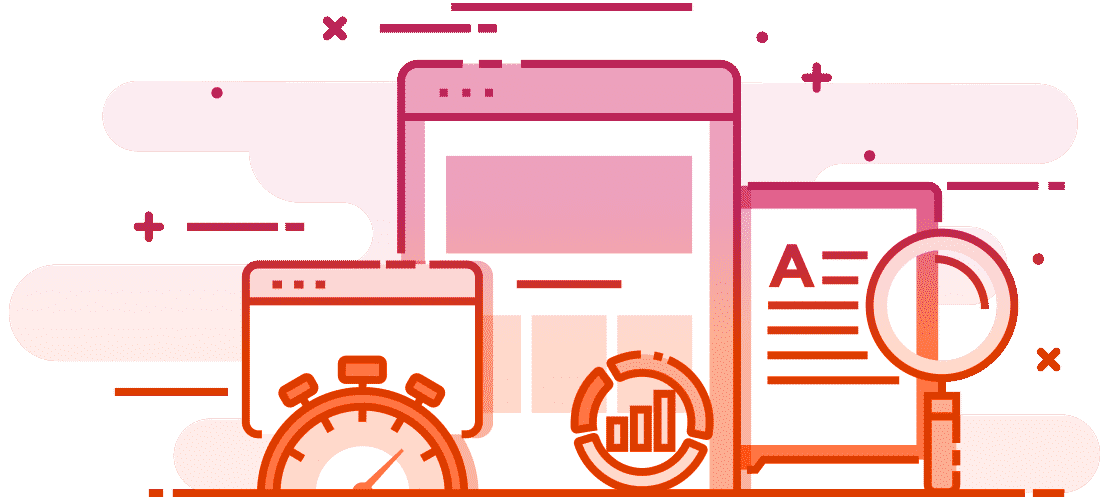 Search Engine Optimization is the process that assists possible customers to connect with your online business. Our team of experts uses modern services to upgrade your business Search Engine Optimization, based on digital practice. In order to increase visitor traffic and your search engine ranking, we thoroughly examine your idea to find the best key-words and phrases, that will lead clients to your website.
10 steps for successful Search Engine Optimization (SEO)
Before the beginning of the process, our team is concerned about getting to know you and your business. Learning more about you and the clientele you want to approach, your business model and your goals will allow us to develop an entirely personalized strategy, based on your needs.

SETTING
GOALS
Our team of experts will work with you to set the goals and targets of your business, by developing a strategy to optimize your website.

DIGITAL
AUDIT
Using a wide range of tools to provide you with the best solutions in order to improve your Search Engine Optimization (SEO) ranking, emphasizing to your websites elementsand concentrating on providing you with maximum search engine results.

CONTENT
CREATION
With our content creation services, our team creates one of a kind content, concentrated in attracting your clients, through optimized search engine results (SEO).

SEO PLAN
OPTIMIZATION
By using data provided by your websites performance, we work to modify the Search Engine Optimization Plan (SEO Plan), so as to improve your website's ranking, getting to the top of Search Engine Results. Our Data Analytics Report allows us to modify the optimization
of your website's performance and continue to transform visitors to clients.

MAPPING
OPTIMIZATION
Our team of experts will design and plan the strategy that will apply to your website Search Engine Optimization (SEO). This process includes the embodiment of specific words and phrases to certain webpages of your website. It is a crucial step that will make certain clients will find your business when they search for words or phrases that resemble your business, products and services.

KEYWORD
RESEARCH
In-depth analysis of the most popular key-words combined with information provided by search reports, concerning how users search on different Search Engines. An extensive report of search results, competition and key-words produces the means to evolve and its results will be used to upgrade your website's Search Engine Optimization (SEO).

MONITOR TRAFFIC
& RANKINGS
We monitor how your website operates by analysis the data that is being gathered with its use, through Google Analytics and Search Console. The Data doesn't only show us how your website functions, but it will also provide us with the possibility to target any possible future needs or bugs.

COMPETITIVE
ANALYSIS
Competitive Analysis is a way to figure out the way you are going to shine. This process assists our team to improve your website's Search Engine Optimization (SEO) while ensure its competitiveness.

SEARCH ENGINE
TRENDS
Mapping the Analytics Report, our team of experts makes use of the results on matters of your website strategy plan and improvement of your Search Engine Optimization (SEO). After close examination of all trends on Search Engines, we make changes and improvements to the plan in order to reach maximum effectiveness.
YOUR BUSINESS GOALS ARE OUR BUSINESS GOALS
We plan and develop an optimization plan plan that will assist your business'
growth and place on the market.
Email us your questions and we will reply to you as soon as possible.
If you have an extraordinary idea, give us some time to thoroughly examine it, so we can offer you the best solution to your needs.
CONTACT US AT
+30 211 770 1776
VELEREPHONTOU 14str. 10443 ATHENS GREECE
Email: info@appgene.net