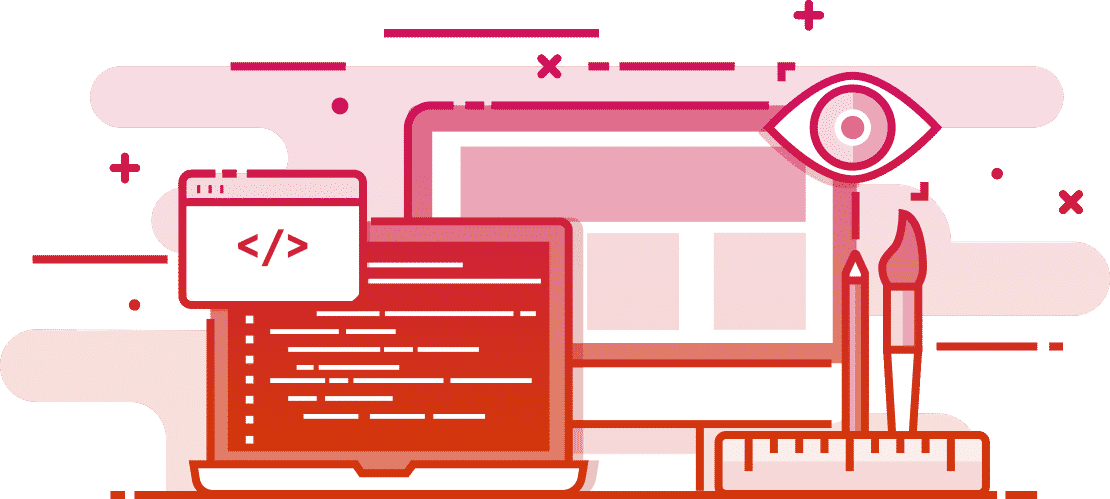 We develop gaming applications for all devices.
Through our 20-year experience as an app development company in Greece, we design and develop high caliber gaming applications. We provide Android and iOS (Cross Platform) app development services for smartphones and tablets, meeting every need of your business.
A Gaming App development process includes:

CONCEPT
It all begins with the concept. Careful design, correct coding and smooth process management for the development of your Mobile application.

WIREFRAMES
Detailed wireframes for app functionality. This is our starting point to create a perfect final application.

DESIGN
Design is the key to the success of your application. Your application must look and be perfect in order to stand out.

DEVELOPMENT
Whether it is about the development of an iOS Gaming app or an Android Gaming app, Web or Facebook app, we will turn your idea into a fully functional application.

TESTING
We perform tests on different mobile devices to make sure that your app offers users the perfect bug-free experience.

OPTIMIZATION
After your application development has been completed, we proceed to the Google Play Store – APP Store optimization process, approval and final launch.

MAINTENANCE
The application is now available to your audience, but our work doesn't stop there. An application has to maintain its status and functionality. If needed, new maintenance services are redesigned to suit every need.

PROMOTION
Providing promotional tools, photos, and preview videos to optimize Google play and APP Store, including the app's website, lead to the desired rise of the app in the ranking lists.

UPDATES
The application must be up to date with the most recent technological trends and be updated and enriched often. We make sure that this process not only occurs, but also adds constant value to your application.
We develop gaming apps for the following categories:

CASUAL
GAMING APP
DEVELOPMENT
We develop casual gaming apps for all ages and user categories according to their interests.

ARCADE
GAMING APP
DEVELOPMENT
Our team consists of experienced game developers in Greece, specializing in creating arcade games with the purpose of enhancing competitiveness.

PUZZLE
GAMING APP
DEVELOPMENT
Mobile puzzle gaming apps keep user interest and attention vivid in order to achieve all kinds of puzzle solving, such as logic games, maths, grammar, etc.

CRYPTO
GAMING APP
DEVELOPMENT
We offer you gaming app development services with riddles. with the use of advanced complex functionality.

EDUCATIONAL
GAMING APP
DEVELOPMENT
We develop educational gaming apps for kids and various educational fields. These applications are ideal for intuitive learning of different concepts, grammar and language, maths and other subjects, thus turning learning into a game!

MULTIPLAYER
GAMING APP
DEVELOPMENT
In AppGene, we develop a multiplayer gaming app to enable communication among friends or against random players anywhere around the world.
Features we cover in gaming app development

LOCATION
BASED
Gaming app development with GPS features and map assistance.

MOBILE SOCIAL NETWORKING
Social Network (Facebook, Instagram,Twitter) integration into your mobile application.

VIDEO / AUDIO STREAMING
Video/Audio Streaming feature within the use of your application.

ADVANCED DATABASES
Creation of complex databases for better data management of the gaming app.

WEB PANEL
Custom management system for remote control and update of the application's content.

OFFLINE MODE
Offline mode feature for using the app even if connection to the internet is not available.

PHYSICS
Integration of simulation mechanisms (gravity, speed, elasticity).

GAMECENTER
Ranking score entries on a global scale and online social gaming network connection with gaming applications.

ADS MONETIZATION
Strategic ad placement and management in your application, including banners, video and intro screens.

IN – APP PURCHASE
Make purchases through the App, such as subscriptions and app extensions.

REPORTS
ANALYTICS
Analytics collection through the use of the application.

INSTANT
NOTIFICATIONS
Send remote and local notification reminders to your application users./p>
GAMING APP DEVELOPMENT IS A PERSONAL EXPERIENCE
We are constantly next to you and your business,
to help you offer your clients the best personal experience through their own devices.
Email us your questions and we will get back to you as soon as possible.
If you have an interesting idea, give us some time to analyze it so we can offer you the best solution to your needs.